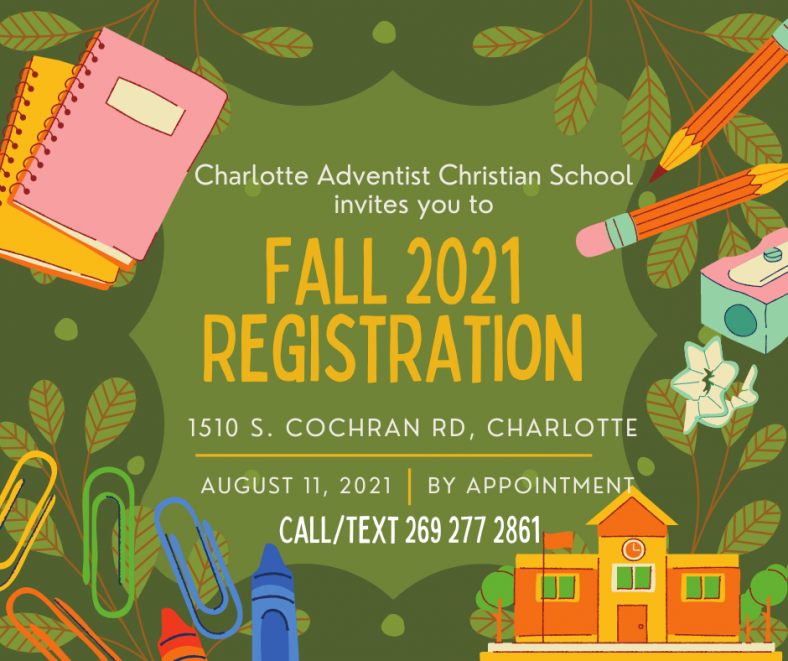 About Us
We are committed to providing quality education in a Christ-filled environment.  We are a Seventh-day Adventist school located in Charlotte, Michigan.  Our school is part of the world-wide Seventh-day Adventist school network. The Seventh-day Adventist educational system includes elementary, high school, college, and university schools in countries around the globe.  We invite you to discover our school.
Call us to schedule a visit, or explore online.   If you are interested in receiving more information about our school click on Contact Us.
Due to the COVID-19 Pandemic, our school has created the following document, as directed by the Michigan Conference of SDA as well as the State of Michigan, to clearly outline what our school is doing to keep our students, staff, and families safe during these uncertain times.   Please contact our principal if you have any questions.  Thank you.